According to official figures, recruitment fraud is a growing problem. Keen job seekers are being scammed into applying for jobs which don't exist, or being asked to pay huge fees to start work. In response to the issue, industry and the Police have got together to form SAFERJobs, an impartial advice site. The website contains lots of information about how to avoid scams. There's lots to read, but if you'd prefer not to waste valuable job-hunting time, here are the key pieces of information you need to know about.
Most Common Types of Recruitment Fraud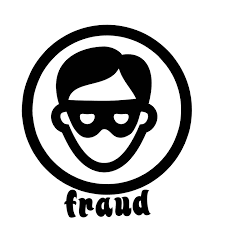 Recruitment fraud is all about making money. Fraudsters use the fact that applicants are desperate to work to their advantage. A common tactic is to use websites like Craigslist or Gumtree, which allow free adverts. Scammers will place an ad for a job which simply doesn't exist. When someone applies for the "vacancy", the scammer will start asking them for administration fees, training fees or processing fees. They'll try to string the applicant along for as long as they can to get as much money out of them as possible. A common tactic is to assume the identity of a well-known company, so that applicants think they're going for a job with a household name and may be more willing to pay the up-front fees. Be extremely wary of any "opportunity" which asks you to part with your hard-earned cash, especially if it's not clear what you're paying for.
If it seems too good to be true…
The old saying goes that if it seems too good to be true, then it probably is. Bear this in mind when job hunting, and you should be able to weed out the more obvious scams. An increasingly common scam involves receiving money into your bank account, taking a commission, then forwarding the money on. There are several problems with this. Firstly, you could be giving money launderers or serious criminals access to your bank details. Perhaps more likely, once you've forwarded the money on to another account, the original payment will be reversed, leaving you seriously out of pocket. Avoid all jobs offering this sort of "get rich quick" opportunity, and forward the scammer's details to the Police's Action Fraud website.
What might I be asked to pay for?
There are some unavoidable expenses with applying for jobs. If you're asked to send a handwritten letter and CV, there's no getting around the cost of paper and stamp. Some employers might reimburse travel expenses if you're called for interview, so it's always worth asking. If you require a DBS check for the job then they might also ask you to pay for the checks. Many employers will cover this cost for you, but legally they don't have to. Think about joining the DBS update service which allows you access to your records online, and will cut the costs of having several repeated disclosure checks. Do some research online into any training you're asked to attend to make sure it's reasonably priced and useful for the job.