After what seems like several years of parliamentary wrangling, the UK finally seems to be on course to leave the EU at the end of January 2020. Whatever your personal feelings on the matter, there is no denying that things in the UK are going to change. There has been lots of press coverage about business, trade and borders. But that's just part of the issue. There are thousands of EU workers in the UK, and thousands of British workers who have spent time working elsewhere in Europe. Not all jobs need a criminal records check, but if you are asked for basic DBS checks, will Brexit have an effect?
What are Basic DBS Checks anyway?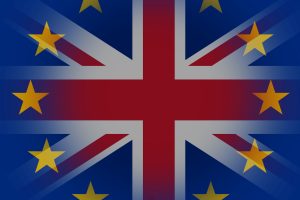 A basic DBS check is a look into someone's current, unexpired criminal record. Unlike more detailed checks, any employer can ask for this basic check. You can even request one on yourself. Employers often use basic checks as part of their standard recruitment along with checking references, fact-checking CVs or asking difficult interview questions. For many employers, it's not about discriminating against people who have had brushes with the law in the past. It's more about weeding out people who have a pattern of offending which calls their honesty and integrity into question. It's the job which requires the DBS check not the individual. In that respect, not much is going to change when it comes to Brexit as the same types of job are still going to need criminal records checks.
Basic DBS Checks for Overseas Citizens
DBS checks fall under UK law, not European law. Other countries in the European Union have their own ways of checking up on teachers, doctors, carers and people in positions of financial responsibility. At present, it doesn't really matter where a person was born and brought up, as a basic disclosure only looking at current criminal records. So if someone has lived in the UK for several years, where they were born isn't really relevant. They will be listed on the UK electoral register, have bank accounts, national insurance numbers and all of the rest of the official paperwork which comes with working and living in the UK.
The main issue with international disclosure checks is for people who have moved to the UK very recently, and don't have any history in the UK. In these cases, employers will usually ask the applicant to go back to the police in their home country and ask for an equivalent check done locally. This system will be the same after Brexit. What is true however is that the volume of people applying for police checks when they are already in the country will decrease. New immigration rules mean that workers will arrange police checks and other paperwork before arriving to take up a new job.
Pre-Employment Checking
DBS checks are just a small part of the checks most employers will do before someone starts work. A good employer will chase up references, check the facts you've given on your CV, or ask to see driving licences and your bank details. One of the key checks which all UK employers perform is the right to work check. There are big fines for companies who employ people who have no right to live or work in the UK, so employers usually ask to see passports.
After Brexit, all the rules are changing about who has that right to work and live in the UK, so checks will all get more complex, from an employer's point of view. To add to the confusion, the government has announced a transition period, where things will carry on pretty much as they are. Employers will have to be more careful than ever when checking workers' passports and rights to be in the UK. Not being up to speed with the current legislation is no defence.
How do I know what's going on?
If you're confused about exactly what's going on with Brexit and the implications for all sorts of employment checks, then you're not alone. Everyone's a bit puzzled by both the bigger picture and the detail. As negotiations progress and we get nearer to the withdrawal date, more information will be published. Keep your eye on the press, and on the government website.