If you're a residential landlord, then you should already be up to speed with right to rent checks. This new legislation came into force in England in February 2016. The aim of the new rules is to make sure that people living in private rental property are in the UK legally. If you're not checking the nationality of your tenants, you could face heavy fines if you are found to be letting to illegal immigrants. It's a heavy responsibility. But luckily, it's one that's easy to get right. Here's everything you need to know.
Some properties are exempt from Right to Rent Checks
Right to rent only applies in England. If you're a landlord with property in other parts of the UK, check local requirements. It also only applies to properties being used as a main residence. That means that if you're letting rooms on AirBnB, or have holiday cottages or other short-term accommodation, you don't need to be running checks. There are other categories of properties which are exempt too. These include flats provided by an employer to staff, or university halls of residence.
Doing Nationality Checks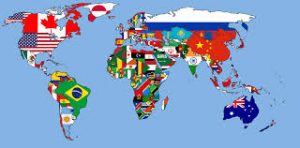 Right to rent checks are all about nationality. Tenants have to provide documents to prove where they come from. If you're dealing with tenants who have lived in the UK all of their lives, then their nationality should be clear. Landlords still have the right to ask for birth certificates to confirm this. In other cases, landlords will have to ask for documentary evidence of nationality. The best way of doing this is with a passport, residence permit or Home Office documentation. If the tenant is from outside the EU, look for phrases like "right to abode" or "indefinite leave to remain". Take a copy of the documents and return the original to your tenant. You should see documents for all adults living in the property, whether or not their listed on the tenancy. If you're not sure about whether someone is in the UK legally or not, check with the Home Office. One final point: remember that it's illegal to discriminate against someone purely on the basis of their nationality.
Other Types of Landlord Checks
Right to rent is purely about checking nationality. It won't give you any indication about whether your tenant is likely to pay the rent, or has an extensive criminal record. Most landlords don't have the right to ask their tenants to apply for a disclosure check which would show a police record. You do have the right to run credit checks to make sure the applicant has enough money to pay the rent. References are perhaps the most important aspect of checking. It's usually best to ask tenants to provide the name and phone number of their previous landlord. Give them a ring and ask about the tenant. They're more likely to be honest over the phone than in writing. If you're unsure about what checks you are and are not allowed to do, seek advice from a lettings agent or a landlord advice website.