Finding jobs can be an expensive business. It's fairly standard practice for jobseekers to have to pay their own travel expenses for interview, or shell out for new clothes before working. It can be difficult to make it through to the first pay packet. One of the other costs is often DBS checks. Employers will ask for DBS checks between offering the job, and the applicant starting work. Sometimes, employers will find DBS checks for new workers. But by law, they don't have to. Look online and you'll find several websites saying you get free DBS checks if you're unemployed. But is this really true?
Who pays for DBS Checks?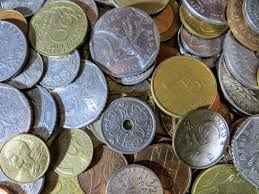 Unfortunately, there is a bit of an urban myth about DBS checks being free of charge. In most cases, applicants have to pay for DBS checks, whether they are unemployed, or moving from another job. This was also the case with the previous system of CRB checks, but the myth still persists that you don't have to pay. Many employers absorb the cost of DBS checks and don't ask applicants to pay. If you are asked to pay, and it's going to cause you hardship, don't be afraid to ask about it.
If employers are interested enough to offer you the job, they might be prepared to come to another arrangement. Some will agree to pay for your DBS certificate and deduct the money from your first pay packet. Others will allow you to pay the cost at a couple of pounds a week. But you won't know if you don't ask. Employers must keep all DBS information confidential. This includes information about how you're paying for your certificate.
Free DBS checks for volunteers
One group of people which is entitled to free DBS checks are volunteers. Many jobseekers see voluntary work as a  route into paid employment. Volunteering allows you to develop skills, get work experience and try out different types of work without commitment. You should not be asked to pay towards a DBS check for a voluntary position. On the flip side, not every voluntary position needs a DBS check. It's against the law to ask someone to apply for a DBS check when it's not needed.
Volunteers follow the same application process as everyone else. Most charities and other organisations using volunteers have someone in charge of managing DBS applications. Volunteers complete the online application form with personal details, then show identity documents to an approved person. Then the DBS checks the police records and prints the relevant information on the certificate.
Update to Cut Costs?
One way of cutting costs on DBS checks is to sign up for the Update service. You pay an annual fee, but if you're getting two or more DBS checks in the same year, it works out cheaper. Update is a fully online system and allows you to log into your account and see live information about your status. You can also give permission for an employer to log in and check too.