Nobody's a fan of waiting. Is there anything more frustrating than delays? We don't think so. If you're desperate to start a new job, you certainly don't want to be waiting for your DBS certificate to finally drop through the letterbox. There are all sorts of horror stories out there about people who have lost out on their dream job because it's taken so long to turn around their check. But is this really the case? Just how bad are the delays, and is there anything we can do to reduce them?
Average time to issue a DBS certificate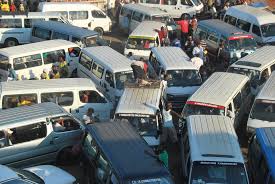 Although the DBS system usually runs fairly smoothly, it's a bit like a motorway. From time to time, increased volume of traffic can cause a jam. The government target for turning around DBS checks is 12 days. The latest set of figures available are for the quarter ended March 2019. During this period, 28 out of the 38 police forces achieved this target. Most of the others were just a couple of days over. This includes the Metropolitan Police service in London, which has in the past experienced serious issues with hitting targets. The worst area was North Yorkshire, with checks taking on average 20.4 days. This information is all publicly available and you're free to download the spreadsheet, crunch the numbers and see how your local area is performing. Remember though that the figures given are an average only. Some certificates will arrive much more quickly. Others, especially for those people with a complex address history, will take a lot longer.
Speeding up the process
DBS delays have decreased significantly in recent years. But that doesn't mean that you can't maximise your chances of getting your certificate speedily. However, one thing you can't do is pay extra for a fast-track service. This is where the DBS process differs from other official documents such as passports, whereby you can pay a bit extra and get a premium service. This isn't offered as an option for DBS, as they have an "Update" service instead. If you're not signed up for this service then you'll still have to apply for your first DBS certificate, before subscribing for the future.
Maximise your chances of a swift DBS certificate return by checking, double checking and checking again when it comes to your application. The rules about processing enhanced disclosure checks are changing shortly. The DBS won't chase up incomplete forms, or ask you to clarify confusing points. They'll just reject the application completely. So rather than just dashing in and filling in the boxes, read through the form first. If you're not sure what information to provide, call up the DBS and ask. It's better to spend some time now than have your application sent back. If this happens, you'll have to pay the fee again too. Get your identity documents in order and check that you have the right combination according to the list on the DBS website. If you're not great with organisation and administration, consider getting someone to help you with getting your DBS quickly, even if you have to pay for the service.