The UK government is one of the country's biggest employers. Working for the government is seen as stable and steady. There is a huge range of roles and some of the most important are with the Disclosure and Barring Service. People working in a wide variety of occupations need a DBS check. The DBS has two offices in England; one in Liverpool which administers the DBS check process, and another in Darlington which manages the barred lists. Disclosure Scotland, which manages the checking of people in Scotland, is based in Glasgow. AccessNI is in Belfast. Check the government jobs portal for details of vacancies.
Identity and DBS Checks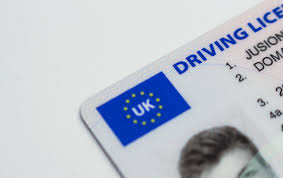 All employers in the UK have to check that applicants are in the UK legally, and have the right to work. If you apply for a civil service job, you'll be asked for documents to prove who you are, and your nationality. The best proof of nationality and right to work is your passport. If you don't have a passport, ask about other acceptable evidence. Usually you will be asked to bring your passport with you at the interview stage. The employer might take a photocopy for their records.
Depending on the role you will be doing, you might be asked for a DBS check too. Not every role needs a check. If, for example, your job involves answering the phone or working in the DBS staff canteen, you won't need a check. However, if you're going to have access to people's personal information and details of their criminal record, you will need a DBS check before starting work. Given that disclosure checking is what the DBS do every day, the least you can expect is lots of help when you're ready to apply for your DBS check.
What does the DBS do?
Most of the jobs working with the DBS are administration based. The DBS processes around 4 million checks each year in the UK. Staff check the applications, clarify details, speak to applicants and answer queries. The DBS offices are only open during standard office hours, so you won't have to work evening or weekends. In addition to the administration roles, there are team leader positions, legal vacancies and senior management vacancies too. Keep checking the government website to see when new positions are advertised. Job adverts will give details of salary, along with other benefits offered.
Qualifications and Experience
Obviously, the qualifications needed will depend on the job you're going to be doing. For entry-level admin positions, you'll need a basic standard of education including English and Maths. You'll need to be organised, good at prioritising work and meeting deadlines. Getting along with people and working in a team is important too. Other positions might need a law degree, or some other style of professional qualification. The good thing about working for the government is that the jobs are supportive of further study. There's also the opportunity to progress into other departments if you want to climb the career ladder.