If you're interested in travelling, seeing the world and earning a bit of extra cash, then have you ever thought about house-sitting? People hire sitters for all manner of reasons. Many are hired to look after pets, or just be in the house to protect it from trespassers. Other homeowners just don't like the idea of their house sitting empty, or need someone to water the plants or keep the swimming pool clean. This type of work might not pay a huge amount, but it gives the chance to experience a different way of life. If it appeals, here are a few ideas to get you started.
How Much Money is in House Sitting?
Most house-sitters get work through an agency. The agency vets prospective sitters, and matches them to clients. The agency also takes a percentage of the money paid as their commission. If you're working full time as a house-sitter, you can expect to earn around £10,000 per year. If you're only house-sitting part time, then the fee is usually around £30 per day. For your money you will be expected to look after the house, keep it clean, maintain the garden or look after the pets. Other duties can be negotiated with the owner. You're not going to earn a fortune, but it can be a good way of experiencing life in another city.
What sort of properties are available?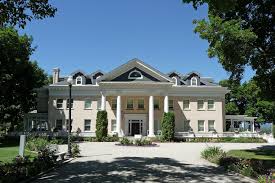 It's not just owners of stately homes who want someone in the house when they're on holiday. Given the cost of kennel accommodation for dogs and cats, it's often cheaper to pay a house sitter than it is to pay kennel fees. In some countries, insurance premiums rocket if houses are left unoccupied for as little as four days. So even homeowners with fairly modest properties might be looking for a house sitter. Most agencies will ask homeowners to upload photographs of the home and you should check these out before agreeing to take on any assignment.
Registering as a house-sitter
If you're still interested in getting work as a house-sitter, then the first step is to register with one of the many specialist agencies. Expect the application process to be quite lengthy. Agencies have to make sure that they check people out thoroughly before sending them to a client's property. You might have to attend an interview, provide references and have a credit check. For work in the UK, many agencies ask for a DBS check.  For this type of role, a basic DBS check will be appropriate. You can apply for a basic DBS check online. When you receive your certificate, it will show any recent convictions and cautions on your police record.
Landing your first job  as a house-sitter is the difficult bit. After your first assignment and first good review, the agency are more likely to suggest you for other jobs. Keep doing a great job, and keep getting good feedback, and you could soon be spending your summers sunning yourself on the terrace of a sumptuous property in the south of France.