Ever thought about getting work in the security industry? There is a wide range of jobs available in the sector, ranging from driving cash in transit vans to working on the door in pubs and clubs. It's interesting and varied work, and especially at this time of the year, can be lucrative. It's not just as simple as starting to apply for jobs though. If you want to work in many security roles you'll need a Security Industry Authority licence, most commonly known as a SIA Licence.
Jobs Which Require a Security Industry Authority Licence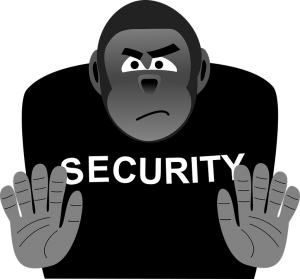 The idea behind SIA licensing is that it weeds out unsuitable people from working in the industry. The types of jobs which need licences are listed in the Private Security Industry Act of 2001. These mainly fall into the category of "manned guarding". This could involve roles driving a cash van from banks to retailers, working on the door as a bouncer, working as a security guard in a shopping mall or operating CCTV. Designated key holders and people who remove cars from roads will also need a SIA licence. Your employer will know whether or not a check applies in your case. They should also help you get a licence if you haven't got one already.
Getting a SIA Licence
Applicants wanting to work in the security industry need to apply for their own licence through the Security Industry Authority. There are different categories of licence depending on what job you want to do. There is some crossover between categories; if you are licensed as a door supervisor, you can work as a close protection officer without needing another licence, for example. To get your licence, you'll need to first complete some training. Many courses are available online and can be completed at your own pace. The SIA will also run police record checks which are similar to applying for DBS checks. The SIA can look at all information held about you, including information which would be considered spent under other circumstances. If you are in Scotland, a disclosure check will be run through Disclosure Scotland as part of your application. The processing time can vary. Check the website when applying for details of current turnaround times. You can help by sending any information or responding to queries quickly.
Cost and Renewal
Getting a SIA Licence isn't cheap. A licence currently costs £220, and lasts for three years. If you need more than one licence for different jobs, subsequent licences are discounted. Self-employed people can set the cost of their licence against their tax bill. Employers might also foot the bill for a licence in some cases. After three years, your employer might be able to help with renewing your licence if they have signed up with the SIA to do so. If not, you'll have to arrange this yourself. Make sure you renew your licence in plenty of time as you won't be able to work legally without it.