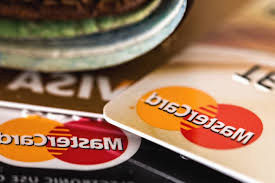 The government has made no secret of the fact that it wants to move away from paper forms. Gone are the paper tax discs for the car. Most people applying for a passport get online, and new rules you mean you can even upload a selfie from your smartphone. Self-assessment tax can be completed online. Until now, all payments were made through the government portal using a credit or debit card. However, recent changes to government payments, including DBS checks, can now be made through smartphones. So what does this all mean for the end user?
DBS Checks – Do I have to pay?
Let's remember though that these changes don't affect everyone. In many cases, an employer will meet the cost of applying for a DBS check for workers.  All you need to do is fill in the online form and return it to the designated person in the company. The company will then take care of the rest. In some cases, you might be asked to pay up front and then get claim the money back. If you are applying for a position as a volunteer, then you probably won't have to pay for your DBS at all. Always check carefully before making any payments.
Online Payments for Basic Disclosures
At present, the new government payment system only applies to basic disclosures. This is is the only type of disclosure which you can apply for yourself. The other two types of disclosure, the enhanced and standard disclosure, can only be done in connection with a specific job. That's not to say that the ability to apply for these any pay using Apple Pay won't roll out in the future though. At present, it's only basic disclosures which you can pay for using Apple Pay or Google Pay through your smartphone. If you have these services set up, then you can use your phone to log into the government website and make the payment right away. It's just another, more flexible way of paying which offers more options for customers.
Online payments for a basic DBS check is just one of the government services which are included in this initial trial phase. If everything goes to plan, there's every possibility that more and more online services will be added over time.
Applying for a Basic DBS Certificate
A basic DBS certificate is a statement of your current, unexpired criminal record. It lists all convictions which are not considered "spent" under the terms of rehabilitation law. There are hundreds of reasons why someone might want to apply for a basic DBS certificate. Sometimes employers will ask for one as s double check that you're telling the truth about your criminal past.  Self-employed people can apply for checks on themselves to show prospective customers. A basic DBS check might also be needed for applying for certain licences or permits.
Although the way of paying for a DBS might be changing, the rest of the process isn't. You will still need to fill in hte forms online, prove your identity and address, then wait for the certificate to arrive in the post.