Is it possible to go through life leaving no paper trail? Most of us have bank accounts, a driving licence or a passport. You're unlikely to be asked to prove your identity on a daily basis, so file your paperwork in a safe place at home. Not such a safe place that you forget where it is though. If you're starting a new role which requires DBS checks, then you're going to need to gather your identification together.
Why do I need identity documents for DBS checks?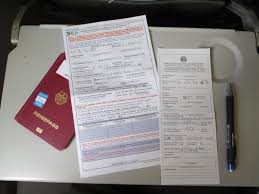 The entire DBS checking process hinges on checks being done on the right person. If you were a shady character, you could pretend to be a friend or relative to get into a job using their details. There are obvious risks in not checking up on people properly. So before paperwork is even sent off to the DBS, the organisation will look at various identity documents to make sure you are who you say you are. Employers might also ask to see your passport to prove you have the right to work in the UK, but this isn't part of running DBS checks.
What do I need to show?
This where the whole process gets quite complex. The DBS wants to be flexible, and give applicants various options when providing identification. This flexibility can cause confusion though. The DBS website has a list of what combinations are acceptable. Always check, or contact us   as rules can and do change over time. In very basic terms, you're being asked to prove who you are, and where you live. You'll need a widely accepted form of official ID with your picture on it. This is usually your passport, or driving licence. If you don't have one of these documents, you'll need another official ID like your birth certificate or marriage certificate. If you don't have any of those, get further advice.
Address Proof
As well as proving who you are, you also need to prove that you live where you say you do. You can use your driving licence for this too, as long as you haven't used it to prove your identity. Most people use things like utility bills, council tax bills or bank statements instead. Two things to remember about this paperwork. Firstly, the paperwork has to be original copies, not internet printouts, photocopies or emails. Also, documents must be recent. This usually means within the last three months for bank statements or credit card bills, within the last year for Council tax statements or P60.
Showing your Documents
If it's convenient, it's usually easiest to arrange an appointment with the organisation running the DBS check to show them your identification. If this isn't possible, new rules allow employers to verify your identity over the internet. You'll still have to send them the originals of your documents in the post, but can organise a Skype call or similar to check that you match the photographs. It's usually better to do this is person though to avoid the cost and inconvenience of sending documents in the post.