If there's one question which is asked more than any other about disclosure it's this: How long does a DBS check take? Unfortunately, there's no simple answer. Processing time will be different for everyone, but there are some factors which you need to bear in mind. Work smarter, and you can maximise your chances of getting things moving quickly.
Stages of the DBS Check Process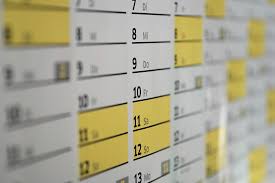 Part of the misunderstanding about how long DBS checks take is down to confusion over the process. It's not just as simple as filling in the form and then printing the certificate. Whatever level of disclosure you're applying for, there are three main stages your application goes through.
Filling in form and validating application: After you've completed the form that's just the start of the process. We always advise applying for your DBS check online. Many errors are caught automatically by the software. You also need to prove your identity by supplying passport, utility bills or other documents.
The Disclosure and Barring Service will then send your information through to the relevant police force for checking.
After searches are completed, your certificate is printed and sent out to you in the post.
Checking Time
You can't influence the time it takes for checks to be run against the police national computer. That's down to the police forces concerned. You can however look to see how well your local force is doing. The government publishes monthly statistics given the average days it takes to process a DBS check. If you know your area is particularly slow, then you could reasonably expect a wait. On the other hand, if you're fortunate enough to live in a speedy area, your check might be done in less than a week. There used to be performance targets for DBS checking, but these were quietly abandoned in 2017 after several areas consistently failed to meet them.
Speeding up a Disclosure Check
Once the form leaves you, the checking process is out of your control. There's not a fast-track option, where you can spend a bit more to get an express service. Applying online is always quicker than paper forms though, and you're less likely to make mistakes. Online forms also arrive instantly when they're submitted, without any postal delays. If you've applied online, you can log back into the system at any point to check where your form is in the system.
Common Causes of Delay
There are several factors which we've found crop up again and again, causing delay. We'll help you avoid them, but bear these factors in mind to speed your application along.
Incomplete information – many applicants forget to list all previous names, or fail to provide a five year address history.
Not responding to queries – if the DBS emails or calls to query any of the information on your DBS form then don't delay in getting back to them.
Typos and errors – we all make mistakes. But if you've spelled your name wrongly or got your postcode wrong, this could cause more delay.