Law is one of the more competitive careers. If you want to practise as a solicitor, barrister or lawyer, you'll need a law degree and then a post graduate qualification too. Competition for places is fierce. Depending on the field of law you choose, it can be high-pressured and stressful too. If you're interested in law but don't want to complete a lengthy period at law school, what about a career as a paralegal? Paralegals work in all areas of the law and in legal firms small and large across the UK.
Career as a Paralegal – What are the Dut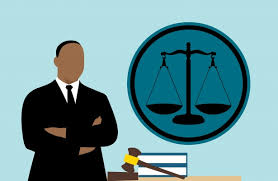 It's the job of the paralegal to support the lawyer or solicitor. This could involve a huge range of tasks depending on the requirements of the business. A typical day might include general office administration, sending out bills or typing up letters or emails. A solicitor will ask the paralegal to prepare files before going to court, take statements or research a case. Paralegals work in all areas of the law from criminal defence to property conveyancing. Most large legal firms will have at least one paralegal supporting the team.
Paralegal Qualifications
There are various career paths to becoming a paralegal. Many law firms will still take on junior members of staff straight from school. Junior members of staff start off with basic tasks, and are gradually trained to take on more complex work. Alternatively, someone with a law degree or HNC might be able to go straight into a position with more responsibility. New apprenticeships in legal practice are a third option. These combine practical, on the job training, with college classes. Law firms may also offer training and development opportunities to people working for them.
Other Qualities Needed
A career as a paralegal isn't suitable for everyone. Personal qualities are perhaps just as important as your exam results. Paralegals need a high level of attention to detail, and an ability to work under pressure. Depending on the type of law firm, you might need to be able to manage your workload independently. Organisational skills are also very important, as well as being able to prioritise your workload. In many areas of the law, paralegals work with clients who are stressed or upset, so need great interpersonal skills too.
There are some basic checks which law firms will also do when employing a new paralegal. Firstly, there's the right to live and work check. That is a basic check on your nationality and immigration status. Employers will ask to see your passport to make sure they are not employing illegal workers. If you're applying for a job which requires a Law A-level or degree, then expect your employer to ask to see your certificates. Many employers are also doing another level of employment checking. This is all about verifying your CV, making sure you're telling the truth about previous employment and not embellishing experience. Paralegals also require a basic DBS check. This is a search of your criminal record, and is designed to stop people with a dubious past from getting a job in the law.